Page 1
THE NORTHWEST MOUNTED POLICE
ESTABLISHED 1873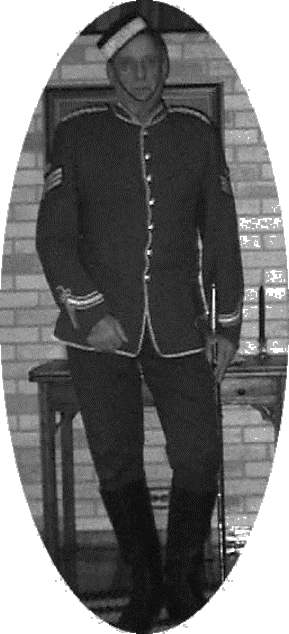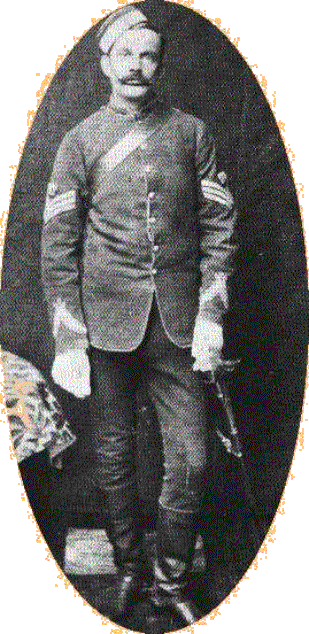 Nine Toe Jim and Quarter Master Sgt. Sidney Stone
SGT STONE'S UNIFORM DATES CIRCA 1879.

THIS IS THE UNIFORM I USED TO PATTERN MY TUNIC.

What follows is an effort on my part to give a brief

history

of the NWMP by photos and captions.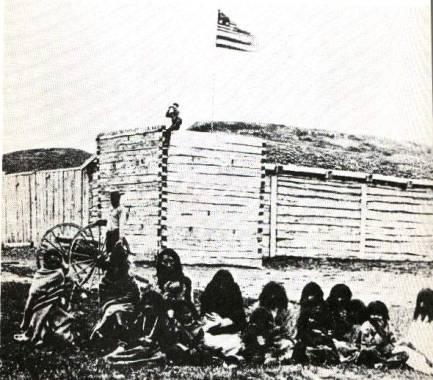 In the beginning there was Fort Whoop-Up.
Built around 1870 by Joe Healy and Al Hamilton from Ft Benton,
Montana, it became the most notorious of the whiskey forts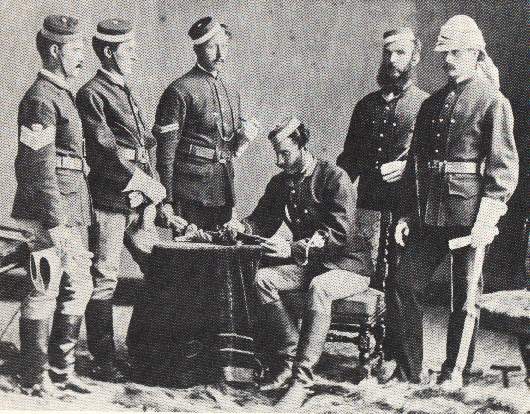 This photo, taken in 1874, is one of the earliest showing the uniforms of the force.
The bearded officer second from the right is sub-inspector F. J. Dickens, son of
Charles Dickens, the author.
July 8, 1874, The Trek Begins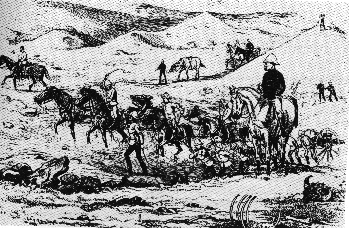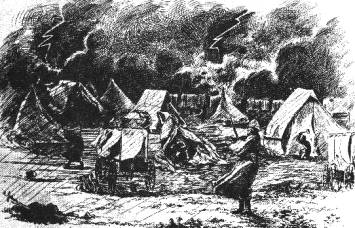 "Crossing the Dirt Hills" and "Storm on the Third of August" are sketches by
Henri Julien,
a Montreal journalist who accompanied the force on the trek.
The trek was a march from Dufferin in Manitoba to Whoop-Up that caused undue
hardships to those that undertook it.
On to page 2 Mainpage