HOWDY

Welcome to the Homepage
of
Madalean and "Nine Toe" Jim Stevens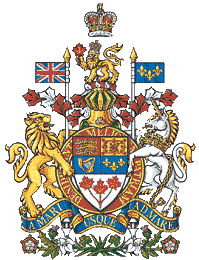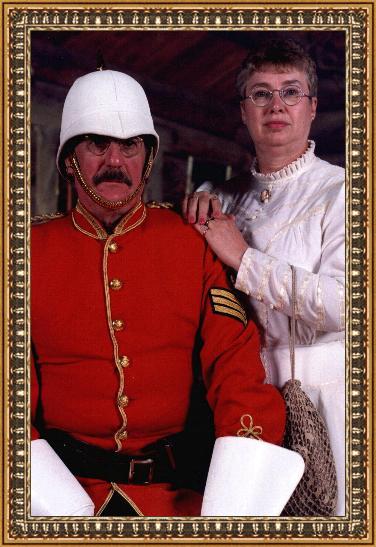 NORTHWEST MOUNTED POLICE LATE 1870'S
WE'RE NOT GOING TO A FANCY DRESS BALL NOR TO A
HALLOWEEN PARTY. WE'RE MEMBERS OF THE FAST GROWING
SPORT OF COWBOY ACTION SHOOTING.
SINCE 1984 WE HAVE ATTENDED SHOOTING COMPETITIONS
IN MONTANA, WYOMING, MINNESOTA, ALBERTA,
SASKATCHEWAN AND MANITOBA
IN ADDITION TO COWBOY ACTION SHOOTING WE HAVE TAKEN
IN A NUMBER OF LONG DISTANCE BLACK POWDER CARTRIDGE
RIFLE SHOOTING COMPETITIONS. WE HAVE MET MANY PEOPLE
WE NOW CALL FRIENDS AND LOOK FORWARD TO THE ARRIVAL
OF SUMMER WHEN WE CAN HIT THE ROAD.
OLD WEST SHOOTING COMPETITIONS REQUIRE PERIOD DRESS
AND AN ALIAS TO SHOOT UNDER. I BECAME NINE TOE JIM
AS THE RESULT OF A SHOOTING ACCIDENT I HAD IN 1977 AND
HAVEN'T MANAGED TO LIVE DOWN YET. WE ARE BOTH
INTERESTED IN NORTH AMERICAN HISTORY AND OLD
HISTORICAL LOCATIONS
.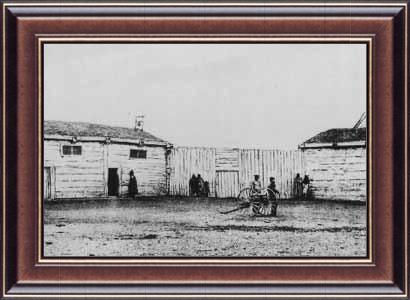 PHOTO WITH PERMISSION OF GLENBOW ARCHIVES, CALGARY, ALBERTA
FORT WHOOP-UP
ILLEGAL TRADING POST IN SOUTHERN ALBERTA
ONE OF THE FIRST CLEAN-UP JOBS 0F THE NWMP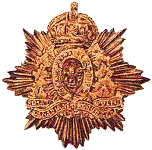 Northwest Mounted Police - A Brief History
CLUB MEMBERSHIP

.
*Links to NINETOES' Shooting Pictures*
THE YUKON FIELD FORCE 1898 - 1900


Website 1

Website 2
.